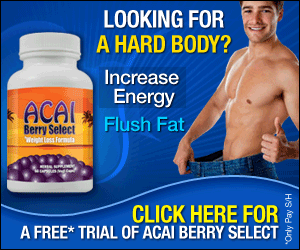 While the desire to lose weight is paramount in the minds of many people, the quest to find how to reduce body fat begins with using the perfect exercise routine to shed pounds in a rapid fashion.
If you're looking for the best way to lose weight fast, while doing so at a responsible and healthy pace, here are several exercise methods, listed in no particular order, that can help you accomplish your goals.

Weight Training:
One of the most simplistic ways to burn fat in a short span of time is to incorporate a weight training plan. Basic weight training allows your body to burn calories even after your training session has ended. Weight training ensures the loss of unwanted fat while retaining and strengthening your muscles.

The utilization of high intensity interval training is another popular way to burn fat and lose weight at a rapid pace. While quite basic in nature, the objective is to create essentially a chaotic cardiovascular workout for a brief period of time followed by various breaks in activity. Routines such as jumping rope, running at high speed on a treadmill, and rigorous box jumping exercises are just three examples of high intensity interval training. This type of training method is typically used by those who already have a respectable level of physical stamina.

If you're looking to add a nice change of pace to your cardiovascular routine, consider swimming. Implementing an intense training program in the pool can do wonders for your body in terms of toning muscles and losing fat.
You can burn as many as 700 calories per session if you work at an intense pace. Swimming is one of the best exercises when it comes to using all of your muscles. In respect to the best way to lose weight fast, the addition of swimming to your exercise routine is highly recommended.
Jogging:
Although the act of jogging and/or running is quite traditional, not many exercise methods can top the benefits of one of the original cardiovascular workouts.
If you're in respectable shape in terms of your muscles and joints, just something as easy as jogging through your neighborhood or taking laps around a local track can transform your body in terms of fat reduction.
The more intense your pace becomes the more your body will burn fat. If you can increase your workload while also being responsible in respect to your physical limitations, the act of jogging can produce wonderful physical results.
Cycling:

Another way to lose weight at a rapid pace is found through cycling. If you select a rough or steep terrain, you can burn as many as 1,000 calories by simply enjoying the great outdoors. As a whole, cycling is rather low impact yet can provide your body with a rather intense workout.
If cycling is something you enjoy from time-to-time as a hobby, consider intensifying your cycling sessions in order to burn fat at a faster rate. Additionally, cycling with friends can certainly take your mind off the fact that you're engaging in a workout. If you can add a certain level of enjoyment to your exercise routines, you'll be more likely to stay the course when it comes to achieving your goals.
Return To Learn The Fastest Way To Lose Fat