Learn how to lose fat fast by learning to combine diet and exercise safely and effectively to burn fat. The formula for losing weight is actually a lot simpler than most people realize. You can use diet and exercise along with supplements known as fat burners to burn off stubborn belly fat. This will get you closer to your goal weight faster and will eliminate the possibility of becoming burned out.
You simply need to create a calorie deficit, this occurs when your body is using more calories each day than it is taking in. By combining a reduced calorie diet with regular exercise you can create this all important calorie deficit which will lead to achieving your weight loss goals.
However this can be a slow process that often frustrates people and makes them want to quit. The good news is that there are ways to speed up your weight loss through the use of a specific type of supplement called fat burners. Fat burners by themselves won't help you drop any weight but when combined with Diet and Exercise it can be a great way to burn fat fast and keep the weight off.
How Fat Burners Work!
Fat burners work by upping your metabolism which causes the energy needs of your body to increase. When you are already on a reduced calorie diet, and are exercising, your body is forced to turn to it's fat reserves for it's much needed energy.

If you are trying to burn off body fat it's important that you understand why your body has fat reserves in the first place. Fat is an automatic response to your body's need for energy. Whether you have access to food on a regular basis or not your body needs energy. In the past people couldn't just walk over to the refrigerator or go through the drive through when they got hungry, they actually had to work for their food.
Because food wasn't readily available all the time people relied upon body fat as energy. The problem today is that most people in the modern world rarely have to go without food for any extended period of time.
Because of this your body stores body fat, and it never really uses it. As a result over the years people tend to slowly accumulate more and more body fat until one day they realize that they are obese.
Losing Weight Fast!
Whether you have reached a point where you are obese, or you are trying to prevent it, the key to success is to get up and do something now. Don't wait until next week or next month, make a plan to change for the better today. Start by cleaning up your diet and cutting out the highly processed foods that contain a lot of fat and sugar.
Once you have cleaned the junk out of your diet replace it with lean protein sources and fresh fruits and vegetables. After your diet is set start planning your workouts. A common mistake made by people trying to lose weight is that they focus only on aerobic exercises.
Aerobic exercise is great for burning fat and keeping your heart healthy. However, when it comes to losing weight nothing works better than resistance training. Weight lifting using light weights and high reps helps to build lean muscle.
The last component of your weight loss plan should be supplements, specifically fat burners. If you want to lose 10 pounds or more then you need to make some changes to your life, but the good news is that you can do it simply by using a fat burner to boost your metabolism.
Get It Today!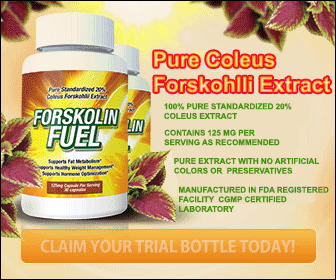 Get the Miracle Flower that has helped me to lose the stubborn fat that was so hard to burn off that it would take a miracle.
Taking Supplements has always helped me to increase muscle and in this case burn off that stubborn fat. Just to help you get started you can claim your own free bottle right here.
Return To Our Fat Burning Guide